Why chanel tweed jacket became iconic
Why Chanel tweed jacket became the most classic piece in the fashion history.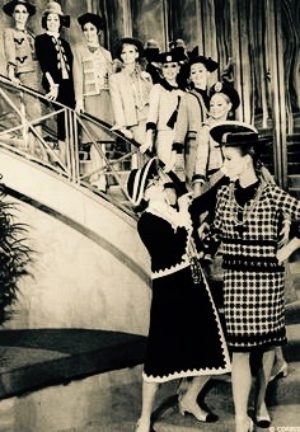 Coco Chanel was the one who discovered the functionality of tweed fabric.
This rough unfinished wool, she used for her designs in the 1930s.
After two decades Chanel creates buckled tweed, which is similar, but has its own distinct look. In 1954 the iconic Boucle tweed jacket was born. 
The boucle tweed jacket was inspired by menswear, straight and fluid, without interfacing and provides absolute freedom of movement. 
The jacket was lined with silk and has delicate chain that ran along the seam to insure that the jacket falls perfectly. 
The tweed jacket became the most classic piece in the fashion history. Most amazing and influential women own and wear this fashion classic with grace. 
It has shined on the catwalks ever since reincarnated and given a new life by the creative director of the fashion house Karl Lagerfeld.
According to Lagerfeld, "Some things never go out of fashion: jeans, the white shirt, and the Chanel jacket"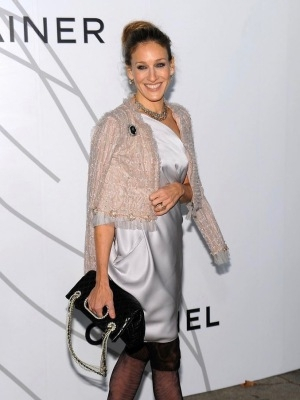 The classic tweed Chanel jacket is a timeless piece that every woman deserves to have in her wardrobe. 
This piece is elegant, practical and so versatile that it is suitable for almost every occasion.
You can easily wear it to the office but also to the dinner or a cocktail party. This iconic piece doesn't have any age, style and season limitations. It's also a great "investment piece", this blazer never go uit of fashion and can be easily sold of passed to the next generation fashionistas.
Moreover, it is a wardrobe staple that can be worn by anyone, adapting to each women's personal flair and can be paired with anything, 
from blue jeans to the little cocktail dress.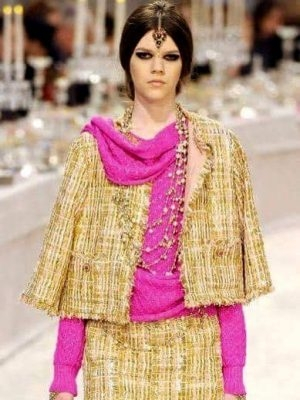 How to wear this iconic tweed jacket in the modern way?
Pair this elegant piece with more tough items and fabrics like leather 
pants
 or 
skirts
 or biker boots, it will creates an iconic look with a contemporary rock-n-roll twist. C
ombine the tweed jacket with a bright colour accessories, it will uplift your classic outfit to a stylish 2021 look.
Our 
favorite combination is to wear it with denim and a pair of sneakers. This outfit is perfect for a casual Sunday activities or picnic or stroll in the park. T
weed jacket is the ultimate transition piece from summer to fall.
For those who feel the need for a classic tweed Chanel jacket of your own, shop some modern and vintage Chanel jackets here:
– CHANEL Vintage Red Cashmere blazer 
– CHANEL Emerald Green Tweed blazer suit 
– CHANEL black classic Boucle Blazer